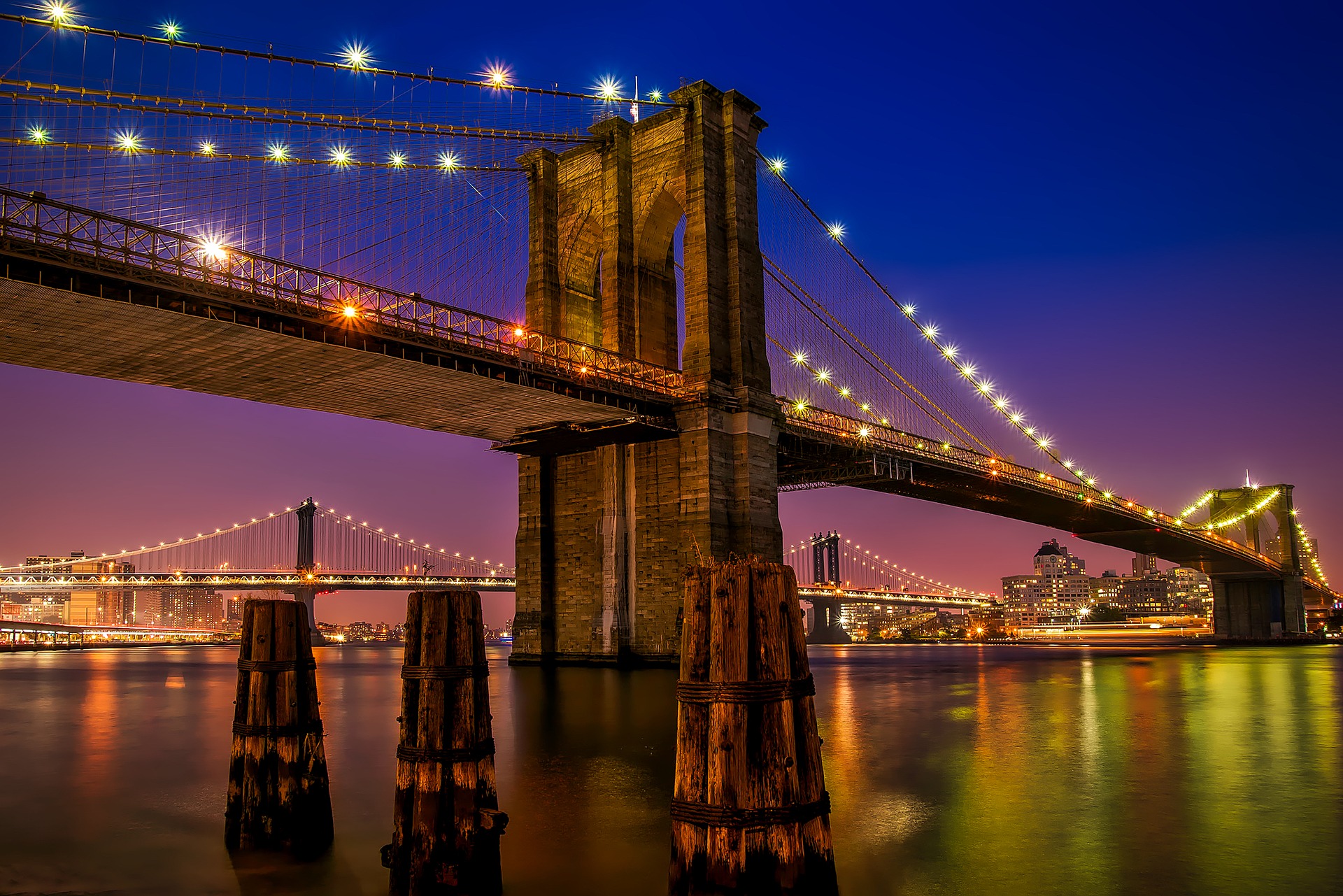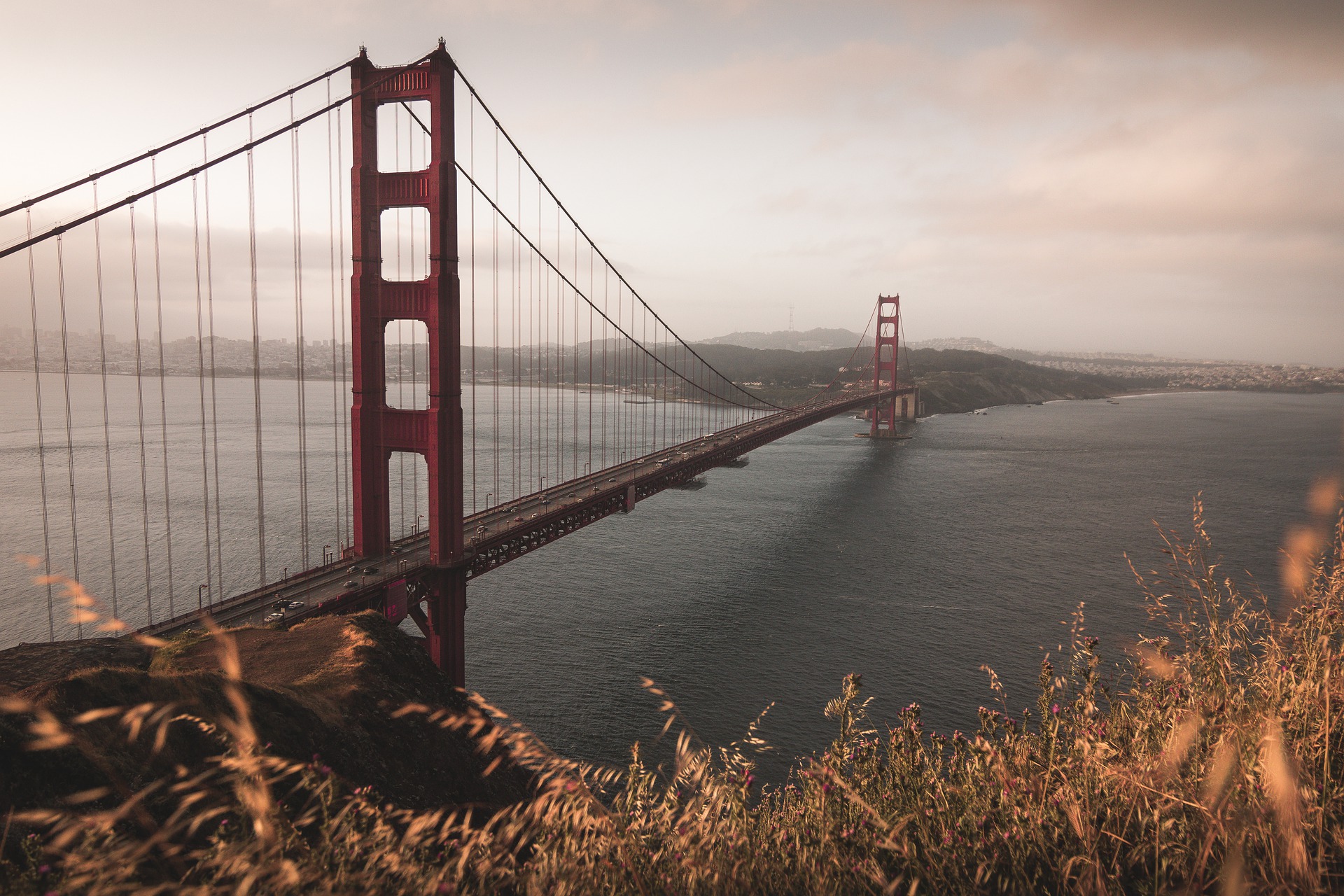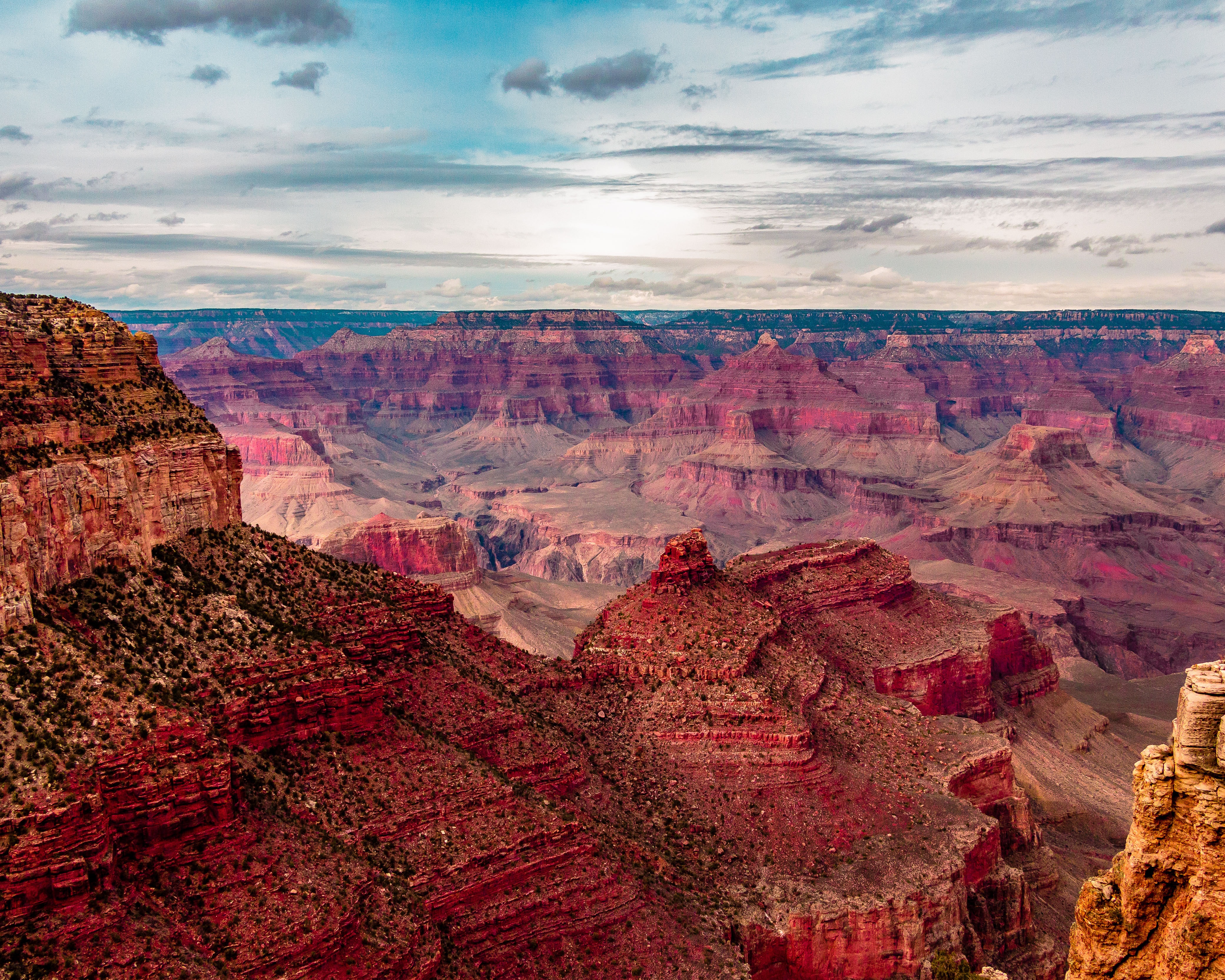 Planning your next vacation? You came to the right place!
E. Clarke Travel, an Official American Express Representative Office, has been in business for 40+ years as an owner-operated agency. We have have a physical presence Closter and Ridgewood, New Jersey.
As an American Express affiliate, we are able to provide all the benefits offered to American Express Card Members: Pay With Points, Fine Hotels and Resorts, Altour Hotel Collection, The Hotel Collection… and more!

Our philosophy is to act as a team of destination specialists using our collective knowledge. As a result, we can ensure that we always provide the most comprehensive service to our travelers. Every client is paired directly with an individual travel counselor. The travel counselor will customize every detail throughout the process in order to ensure a memorable planning and travel experience.

E. Clarke Travel places a premium on personal contact with our clients. Our goal is to make travel dreams come true and build memories that last a lifetime.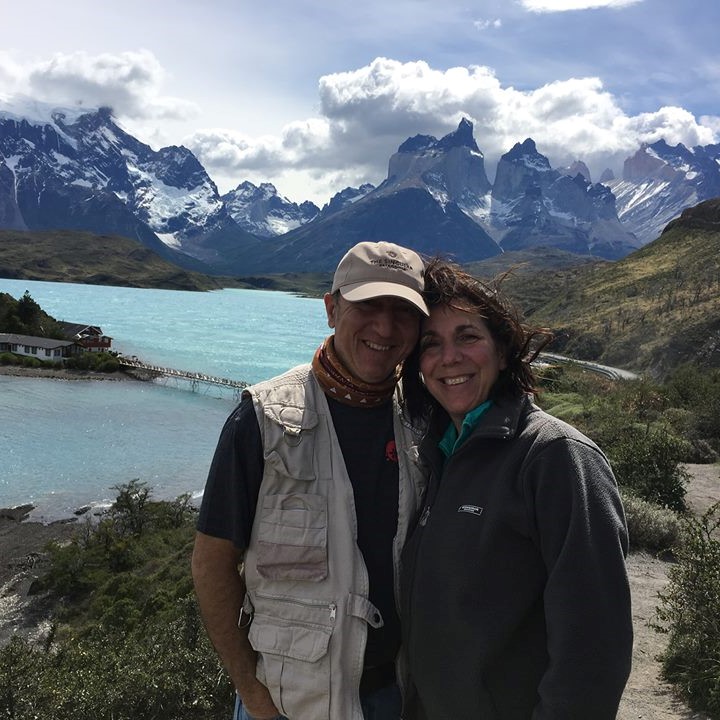 Karen Essafi
President & Travel Counselor
E. Clarke Travel
Read more about Karen
Karen, a veteran of the travel industry, has been planning travel for over 30 years. Her passion for travel has taken her to the four corners of the world. From sipping sundowners at sunset on the Serengeti to chasing the blue-footed boobies in the Galapagos Islands, travel has been a driving force in her life since before she can remember.
Karen's first-hand experience and long-term relationships with hoteliers & tour guides around the world allows her to create highly specialized, tailor-made itineraries for her clients.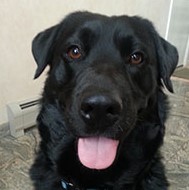 Nike
Mascot In Chief
E. Clarke Travel
Read more about Nike
Simply the cutest, the most gentle, the smartest and … the most spoiled dog!
Meet Nike at our Closter location where he "works" every day from 9am to 3:30pm.
Wahid Essafi
CEO
E. Clarke Travel
Read more about Wahid
His goal is to create a team of travel professionals with a true passion for travel and a sincere motivation to serve our clients.
The world is becoming a smaller place and the internet is overwhelming. Now more than ever, I believe that a good travel consultant is extremely valuable.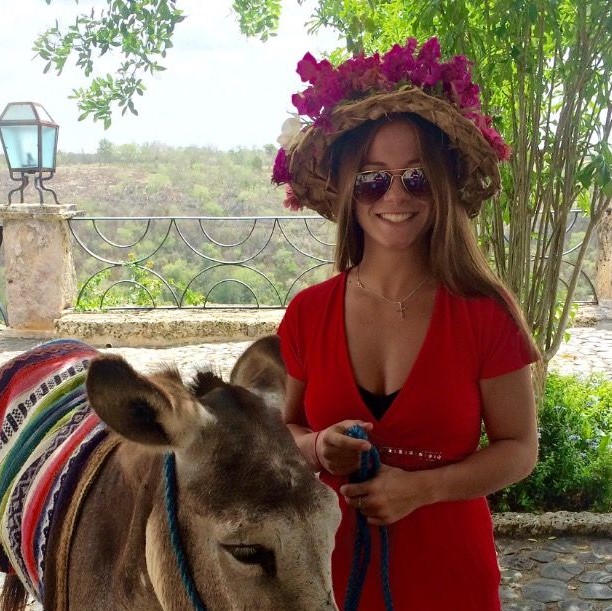 Deanna Cavaliere
Travel Counselor
E. Clarke Travel
Read more about Deanna
With a serious devotion to travel, Deanna has a lot of knowledge when it comes to exploring the world. With a background in luxury concierge and guest services, she can really narrow it down with great recommendations in each itinerary. Her travels have brought her to most of the Caribbean, Mexico and Costa Rica. She also has a passion for Italy which she has been many times and where some of her family resides. Deanna has done extensive domestic traveling that she plans to expand this year!
Deanna is very eager to plan and recommend your next itinerary filled with many restaurant and tour recommendations.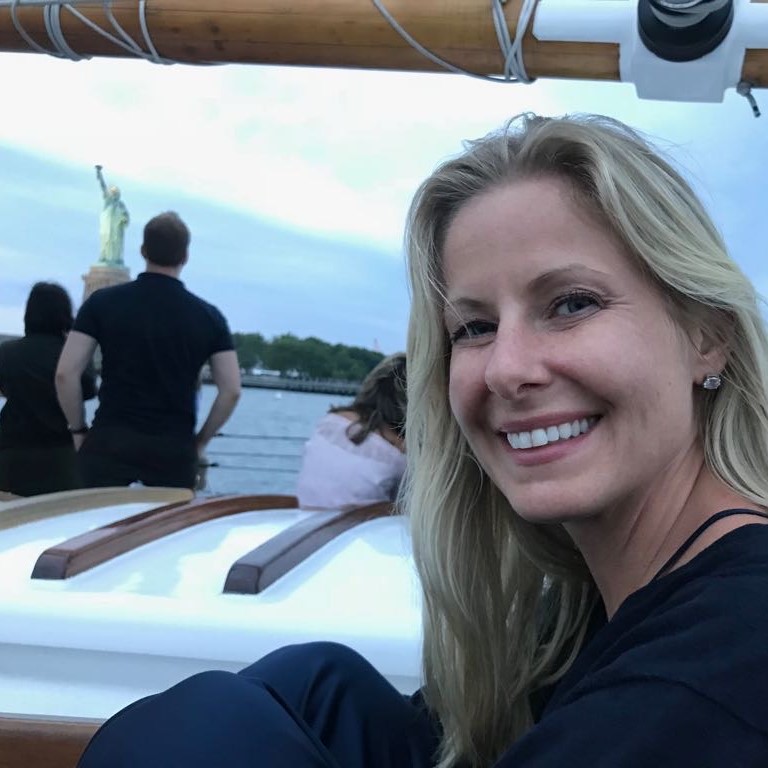 Kristyn Dellapi
Travel Counselor
E. Clarke Travel
Read more about Kristyn
When joining the E. Clarke Travel team, Kristyn has translated her life long passion for travel into a career.
Her curiosity to explore new landscapes and her love of people are her drivers. For Kristyn, it is not just about the travel, it's about immersing herself into different cultures so she can experience all of the many facets each destination has to offer. In the last year, Kristyn has journeyed through the wondrous, awe-inspiring country of Iceland…. explored the Italian coastline… meandered around some of Italy's most beloved cities, including Milan, Lucca and Venice. She also witnessed the stunning sunsets on Grace Bay Beach in Turks and Caicos.
Kristyn prides herself on providing the highest level of customer service. By forging new relationships with travel industry experts and staying current with newest trends and properties in travel, she is able to assure clients that they are receiving a first-in-class experience when booking their vacation.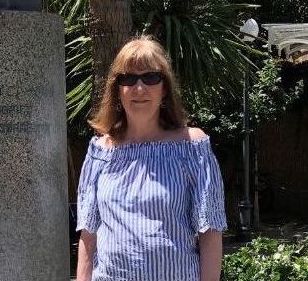 Lori Banks
Executive Assistant
E. Clarke Travel
Read more about Lori
After a long, successful career in the fashion industry, Lori's love and appreciation of exploring interesting destinations while traveling on business and with her family led her to a new career at E. Clarke Travel. An avid photographer, Lori, her camera and keen eye have traveled coast to coast, as well as to Hawaii, Alaska, the Caribbean, Mexico, Canada, England, France, Italy, Ireland and the Netherlands, capturing the unique essence of each. One of her favorite trips, as evidenced by her stunning photographs, was last year's visit to the Amalfi coast where she reveled in the exquisite beauty of Capri, Positano, Sorrento, Amalfi and Ravello.
In addition to her role as Administrative Coordinator, Lori, a former editor and director of research, has an astute way with words and oversees our travel newsletter and customer communications. Exceptionally detail oriented, Lori takes the utmost care in assisting clients with their travel needs.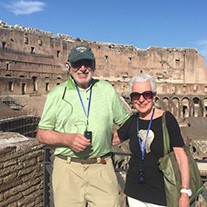 Arlette Strauss
Travel Counselor
E. Clarke Travel
Read more about Arlette
As an accomplished businesswoman Arlette Strauss still plays an active role in the two-location travel agency she has owned and operated for decades, E. Clarke Travel. She has explored every continent on the planet and helped countless clients experience the joy of travel, no matter what their personal tastes may be.
Her proudest accomplishment, however, is raising a family of "good, nice people."
Arlette was born and raised in Paris, so traveling to other countries was something to which she was accustomed. "It was easy to go from country to country by train, so my family always traveled," explains Arlette. "Belgium, for example, was a quick two-hour train ride away."
Arlette has no plans to stop working, stop learning or stop being curious about the world around her.
Marlene Finkel
Travel Counselor
E. Clarke Travel
Read more about Marlene
Marlene has been a team member of E. Clarke Travel since 2003 and believes that to experience the world through travel is one of the greatest gifts there is. She has traveled extensively through Italy, France,Spain,the United Kingdom, the Netherlands, the Baltic including Russia, Central & South America, Mexico, the Caribbean, Canada and of course, the United States including Hawaii and Alaska.
Her greatest reward from her work is helping her clients make memories to last a lifetime, whether it be for a honeymoon, special anniversary or birthday or just to see the world. She specializes in honeymoon travel to Italy, Hawaii, Tahiti, Thailand and Bali.
Marlene handles all your travel needs as a travel concierge taking care of every detail to ensure a flawless and memorable experience for her clients as well as using all her industry contacts to make sure her clients are VIPed to the max!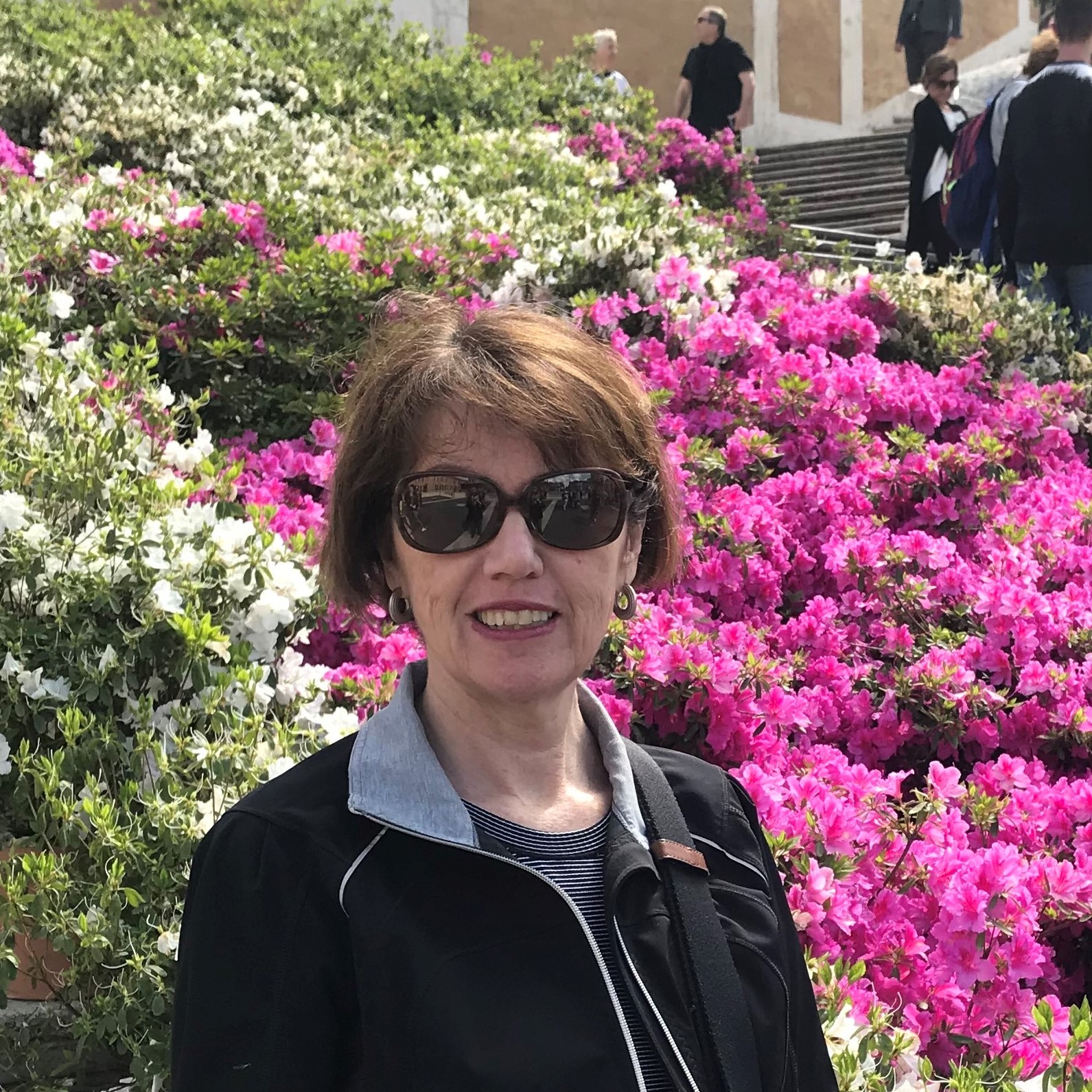 Karen Rybak
Travel Counselor
E. Clarke Travel
Read more about Karen
Karen Rybak has been a travel consultant with American Express for over 28 years, previously earning the prestigious American Express Pacesetter award for exceptional sales and service; one year achieving the highest travel sales in the country. She is a specialist on the Caribbean, Europe, and all types of cruising – from 3 or 4 night jaunts to 100+ day World Cruises and everything in between.
She is a Tauck Certified agent. Karen has also helped scores of couples begin their lives together with a storybook honeymoon in paradise.
Contact Karen today to begin planning your trip of a lifetime.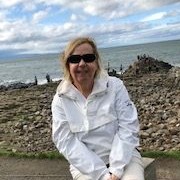 Donna Moore
Travel Counselor
E. Clarke Travel
Read more about Donna
Donna Moore has been a travel consultant for over 20 years and is ready to help plan your next vacation. She has cruised over 25 times to a variety of cruise destinations and can recommend the cruise ship and itinerary that's right for you. Donna also has extensive knowledge of the Caribbean and many US destinations.
If you'd like to cruise the high seas, relax under a palm tree, or see firsthand what makes our nation great, contact Donna today to begin planning your trip of a lifetime.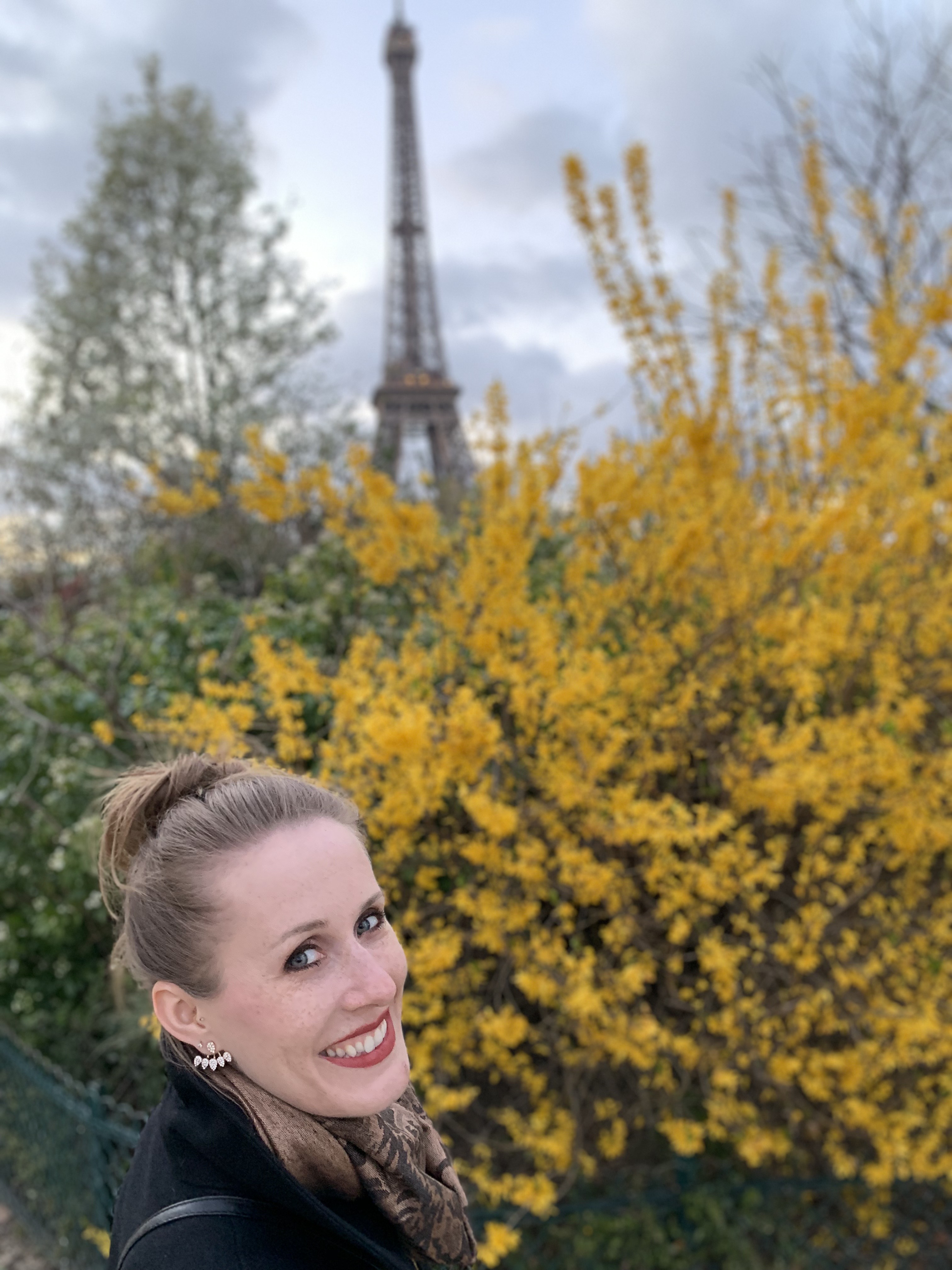 Laura Monahan
Travel Counselor
E. Clarke Travel
Read more about Laura
Wanderlust is used to describe Laura as she is often daydreaming of ancient cities and fascinating towns. Taking her first solo flight at the age of seven, Laura has enjoyed adventures near and far. From getting engaged in Ireland, camel trekking in the Sahara Desert, and vacationing in France, Italy, and Spain, she views the world as a place that must be explored!
Laura enjoys dynamic cultures, exciting cuisine, and the one-of-a-kind adventures each place has to offer. Always trying to navigate her space like the locals, Laura loves researching and planning trips with an opportunity to connect with the people and the land.
Sign up for our Newsletter
Read what our clients say about us:
Deanna was AMAZING! She planned the most perfect trip to Greece for 
our honeymoon and we will be forever grateful. We visited 3 places in two weeks and every location was perfect —we even got upgraded to the honeymoon suite in Santorini, which was out of this world gorgeous! We cannot wait to book our next trip and would recommended her to anyone and everyone. Thanks again!
There is such a misconception that booking a vacation online is easier and less expensive than using a travel agent. Our recent experience booking a Punta Cana vacation with Kristyn at E. Clarke Travel was so easy and such a pleasant experience. She found exactly what we were looking for at The Hideaway, an all inclusive including a swim up pool, top shelf liquor, 24/7 concierge, 6 5 Star restaurants, a private beach, a spa and much more. The package also included non-stop flights and airport transfers. I highly recommend using Kristyn at E. Clarke Travel!
Discover some of our preferred partners: